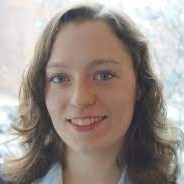 This week's guest is Deanna Emery, a Lead Data Scientist at Aon - a leading global professional services firm providing a broad range of risk, reinsurance, retirement, and health solutions. In addition to her work as a Lead Data Scientist, Deanna heads a Sprinternship Program that focuses on growing women and non-binary presence in the STEM fields.
Today we talk about Deanna's jump from Astrophysics to becoming a Lead Data Scientist at Aon. Deanna also shares her experiences with growing women's presence in the industry. This focus on increasing women's presence is centered around the Sprintership Program Sponsored by Break Through Tech Chicago and Aon. The project they worked on this year revolved around building out diversity solutions for inventors and creators.
Thank you for listening; we hope Deanna's story helps inspire others to seek or grow their tech career.