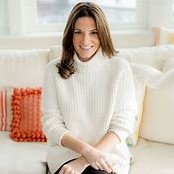 This week's guest is Sarah Haggard, the Founder and CEO of Tribute− a peer-to-peer mentorship platform available in Slack and Teams that enhances team collaboration, learning, and productivity by creating real-time access to knowledge sharing via micro-mentorship. Sarah is an innovative people and business leader who has led multiple start-up initiatives within her decade-long career in Product Marketing at Microsoft, raising $40M to scale her last business. She is an expert in P&L management, enterprise software, and GTM strategy. Her tenacity and drive for results led to her being widely recognized as a turnaround expert and new business incubator.
Today we talk about Sarah's non-traditional route that started in social work and how this evolved into a career in technology. Sarah also shares how technology is helping shape entrepreneurship and how it can help individuals find the mentoring they need.
Thank you for listening; we hope Sarah's story helps inspire others to seek or grow their tech career.